Comics Guests
---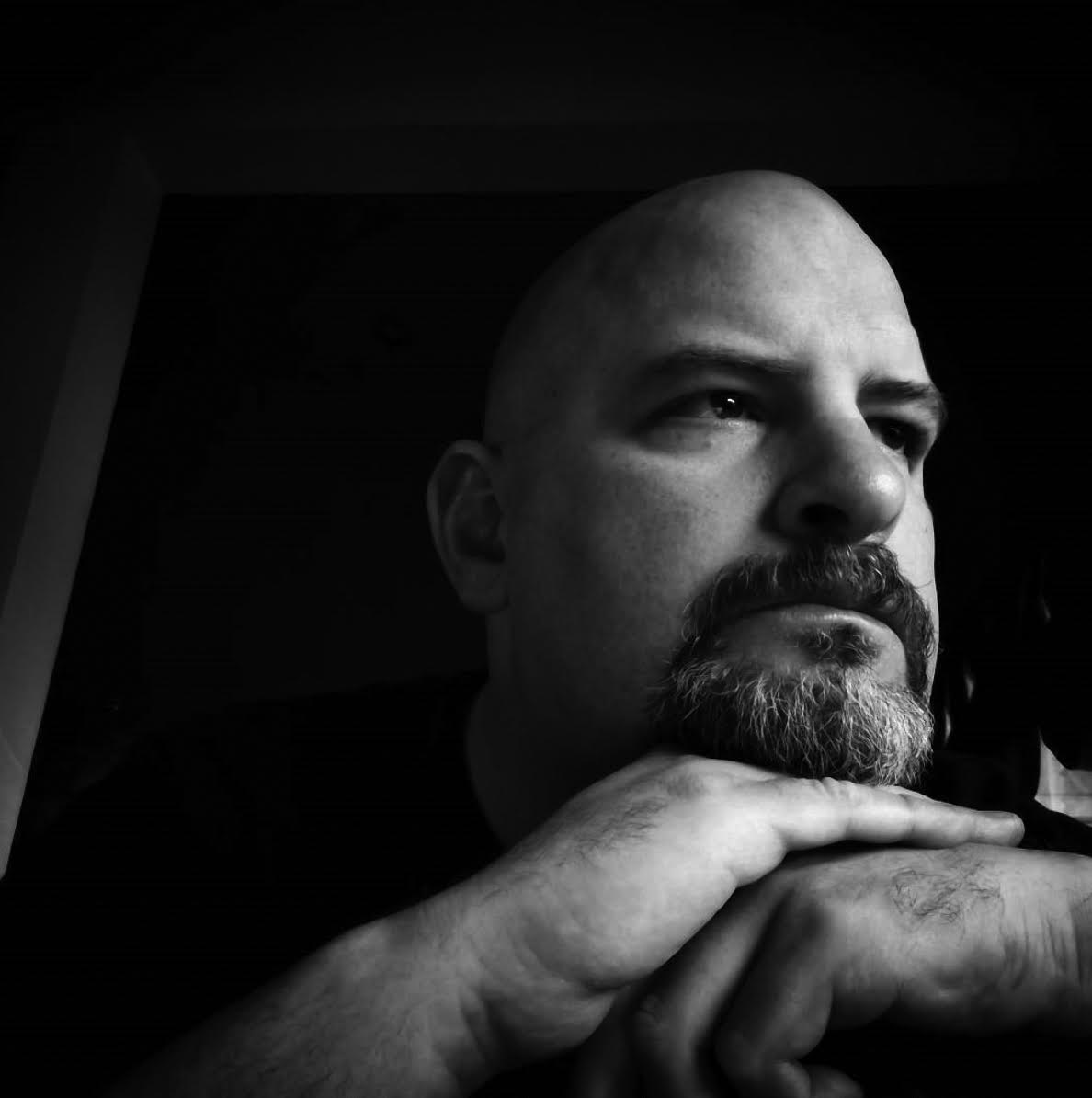 Kurt Amacker is a comic book writer from New Orleans, Louisiana. He graduated from Loyola University in 2002 and received his Masters degree from Tulane University in 2018. He began writing his first miniseries, Dead Souls, while recovering from an injury in the United States Marine Corps. After the first issue was published in 2008, he continued to write comics while DJing in the raucous French Quarter Goth scene. Since 2011, he has written and co-written the licensed comic books for the European hard rock bands The 69 Eyes and Cradle of Filth. His work has been publicly praised by Alan Moore, Hart Fisher, Jyrki 69, Victor Gischler, and Dani Filth. His first prose novel, Bloody October, was published in 2016. His next graphic novel, Dead Souls: Resurrection, is forthcoming.
Jessie is a native of Ponchatoula, Louisiana. After exploring various career paths ranging from state licensed private investigator to classically trained Cordon Bleu chef, he decided to concentrate on his life-long love of art and comics. In 2011, he started Charisma Kills Studios
[ http://www.charismakills.com ] to serve as the brand for his various artistic endeavors. His first project was the webcomic, Sweet Dreams are Made of Worms. It was followed by the webcomics Apocalypse Pizza and C.O.G.Comics, a webcomic based on New Orleans' own musical mad scientists, the Consortium of Genius.
After taking an interest in transmedia story telling, he enrolled in the new media and animation program at Southeastern Louisiana University to learn the skills needed to incorporate multimedia projects into his works. In 2015, he published his first printed comic, Kenshin 1281 which tells the story of a fictitious Samurai's fight for honor during the historic Mongolian invasions of Japan. The second, Parasomnia, is an experimental comic using digital collage to create an abstracted visual narrative with no words. It was accompanied by a brief animation adaptation which featured music by the C.O.G.
His other notable works are the October 20th audio drama "Who is Shields McKloskey?" written by Marius Hjelseth, and various collaborative works with indy and web comic creators such as Velvet Rasputin and Abby Comics. He has also worked as a freelance inker for the STEM based Podpi comic, and an art director for Abby Comics.
His art and comics have been exhibited at the Olde New Orleans Rum Distillery and The Southeastern Contemporary Art Gallery, as well as An Evening of Animation at St. MaryMayJaks and the TXT & IMG exhibit at the Antenna Gallery. He's attended numerous local conventions and done program covers and t-shirt art at these events, as well.
He is currently a freelance artist, but his main focus is writing, doing artwork, and refining the system for his Wyrd RPG. He is also writing Cyborg Fairy Princess Vice Cop, a webcomic drawn by CKS studios artist Matt Collum, as well as working on print adaptions of both Apocalypse Pizza and Sweet Dreams are Made of Worms.
Mark Verheiden is an American television, movie and comic book writer who has written several comic books in Dark Horse Comics' Aliens and Predator lines; Verheiden is notable for having written many of the influential early series that would come to define these lines and make them so popular. His credits also include:
Executive Producer/Showrunner for the DC Universe series Swamp Thing
Creator of Timecop
Writer and Co-Executive Producer for Falling Skies
Writer for the Netflix series Daredevil
Co-Executive Producer for Ash vs. Evil Dead
Writer for Battlestar Galactica (2004) and Caprica
Co-Writer for Epic Comics' Stalkers
Writer for DC's Action Comics
His other works include the Mask, My Name Is Bruce, writer/producer for seasons three and four of Heroes, and writer/producer on the first three seasons of Smallville. He has also written episodes of Freakylinks, the Strip, Martial Law, Timecop the series and HBO's Perversions of Science.